High quality Pinot Noir defines great sparkling wines. Barbera, Bonarda and Croatina entertain but can still grow!
Last tasting in the Consortium, certainly not least, is that of Oltrepò Pavese.
A land that surprises us every time we return, genuine welcoming companies, wines that grow and have the task of continuing to do well in the denomination.
It is an area in which the memory of a lung denomination still unjustly lingers but which has all the credentials to produce great wines that bring their territoriality to the world.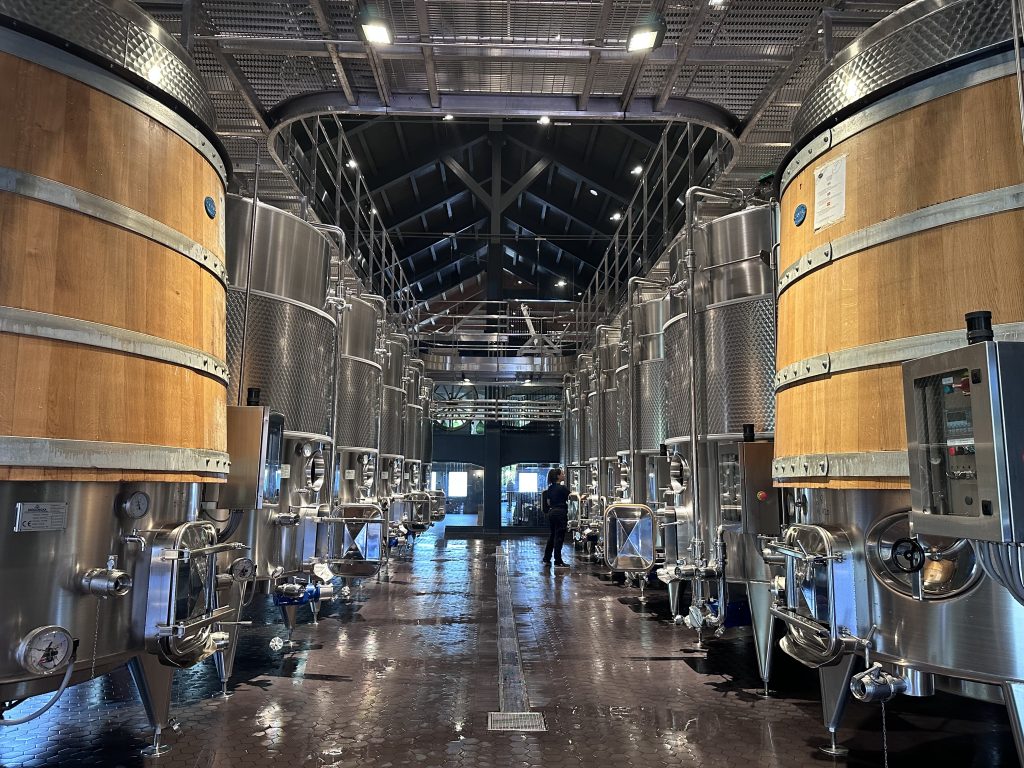 The Metodo Classico is certainly one of the most recognized and appreciated wines of this denomination, it is in fact the only DOCG of the denomination followed by 6 Docs as widely discussed in several articles last year:
We will come back again and hopefully soon to Oltrepò Pavese to taste new vintages and touch the growth of a territory of great depth.
Below are the comments of all the wines tasted:
---
Red Wines
Producer
Denomination
Wine
Vintage
Score
Type
Tenuta Mazzolino
Pinot Nero dell'Oltrepò Pavese
Noir
2020
93
Red

Precise and elegant in its sensory profile, it shows notes of lavender, hibiscus, hyacinth, guarana, cloves and juniper berries. Full body, perfectly linear and harmonic structure and a highly drinkable finish. Drink now.

Conte Vistarino
Pinot Nero dell'Oltrepò Pavese
Bertone
2019
93
Red

Precise and juicy with optimum sensory craftsnamanship showing notes of cherries, red prunes, mandarin juice and fruits of the forest. Full bodied, perfectly mature tannins of splendid quality and a composed, sunny finale which closes with an expresive aftertaste of a Mediterranean character. Drink now.

Conte Vistarino
Pinot Nero dell'Oltrepò Pavese
Tavernetto
2019
93
Red

Fresh and fruity showing notes of strawberries, red prunes, mandarin juice, bergamot, green tea leaves and eucalyptus. Full bodied, soft, fine grain tannins and an honest, genuine finale with pleasant distension and complexity. Drink now.

Ca' del Gè
Buttafuoco dell'Oltrepò Pavese
Fajro Montespinato
2019
93
Red

Potent and structured on the nose showing notes of black prunes, blackberries, hot asphalt, juniper berries and black tea leaves. Full bodied, soft tannins and a composed, tasty finale of remarkable beauty. Drink now.

Cordero San Giorgio
Pinot Nero dell'Oltrepò Pavese
Tiamat
2021
92
Red

Genuine and well balanced in the sensory profile showing notes of mixed red flowers, jasmine, hawthorn, white musk and flint. Medium bodied, perfectly mature tannins, well extracted and a joyous finale, pure gustatory beauty. Well done!

Cordero San Giorgio
Pinot Nero dell'Oltrepò Pavese
SG 67
2020
92
Red

Solid and centred showing notes of plums, black prunes, almond blossom, geraniums, jasmine and cloves. Full bodied, very soft tannins of optimum fine grain and an essential, direct finale of great drinkability. Drink now.

Conte Vistarino
Pinot Nero dell'Oltrepò Pavese
Tavernetto
2020
92
Red

Shy on the nose it shows itself with scents of black prunes, ripe medlar and pressed blackcurrants. Quinine, rhubarb and wild catmint in the background. Full bodied on the palate, biting tannins and an enveloping finish.

Cordero
Pinot Nero dell'Oltrepò Pavese
V18
2020
92
Red

Jasmine, wisteria flowers, agapanthus and guaranà describe the primary sensory profile of this joyous, fresh expression. Medium bodied, light tannins of optimum quality and a linear, graceful finale with gustatory beauty. Well made. Drink now.

Vanzini
Sangue di Giuda dell'Oltrepò Pavese
Nemo
2022
92
Red

Strawberries and wild strawberries inebriate the glass. White pepper, marjoram and thyme in the background. Medium bodied on the palate, smoothed tannins and a decisive finale.

Conte Vistarino
Pinot Nero dell'Oltrepò Pavese
Tavernetto
2017
92
Red

Serious and compact showing notes of red prunes, mandarin juice, pink grapefruit, sandalwood, incense and patchouli. Full bodied, rounded and solid in the sip showing power and persistency. Better from 2025.

Finigeto
Pinot Nero dell'Oltrepò Pavese
Il Marcovaldo
2022
91
Red

Fresh and dynamic on the nose showing notes of plums, mixed red flowers, hyacinth and guaranà. Medium bodied, biting tannins of optimum craftsmanship and a joyous, essentila finale which demands a return to the glass. Drink now.

Ferro 13
Pinot Nero dell'Oltrepò Pavese
Gentleman
2021
91
Red

Essential with a Mediterranean character alternating notes of cherries, mandarin peel, ginger, jasmine and withered linden. Medium to full bodied, a biting structure and a clear, limpid finale, well distended, gentle and harmonic. Drink now.

La Genisia
Pinot Nero dell'Oltrepò Pavese
110
2020
91
Red

Direct on the nose showing notes of dried black prunes, cloves, incense and black tea leaves. Medium to full bodied, well extracted, great quality tannins and a graceful, tasty finale. Drink now.

Tosi
Barbera Provincia di Pavia
Podere Il Solarolo
0
91
Red

Red fruits, strawberries, cherries, raspberries inebriate the glass. In the background, sea salt, peppercorns, juniper and rosemary. On the palate, medium to full body, free-range tannins and a juicy, concrete finish.

Finigeto
Barbera Oltrepò Pavese
Il Ribaldo
2022
91
Red

Creamy notes of peaches in syrup, ripe apricots and ripe medlars. In the background green pepper, dried fruits such as toasted almonds and crushed hazelnuts. Medium to full bodied on the palate, very cohesive tannins and an enveloping, tasty finale.

Alessio Brandolini
Barbera Provincia di Pavia
Il Pozzo
2021
91
Red

Pomegranate grains, grapefruit juice and hibiscus flowers invade the glass. In the secondary profile, caramelized fruit such as red apples and orange peel. On the palate, medium to full body, real tannins and a tangy and concrete finish.

Bruno Verdi
Bonarda dell'Oltrepò Pavese
Possessione di Vergombera Frizzante
2022
91
Red

Dynamic and rich in the primary matrix showing notes of plums, wild violets, lavender and hyacinth. Full bodied, a soft, enveloping structure in the gustatory profile and a finale with optimum drinkability. Drink now.

Finigeto
Bonarda dell'Oltrepò Pavese
La Grintosa Frizzante
2022
91
Red

Serous with remarkable sensory impact showing notes of plums, black prunes, blackberries, agapanthus and hycinth. Medium bodied, a harmonic, balanced structure and a finale with good freshness and persistency. Drink now.

Alessio Brandolini
Bonarda dell'Oltrepò Pavese
Il Cassino Frizzante
2022
91
Red

Precise on the nose showing notes of sour cherries and fruits of the forest. Full bodied, a soft, enveloping structure and a finale of optimum enjoyability and composure. Well made. Drink now.

Quaquarini
Bonarda dell'Oltrepò Pavese
La Riva di Sass Frizzante
2022
91
Red

A lot of wild violet blends with hints of mandarin peel, lemon blossom and cumin. Medium to full bodied, tannins well blended in the matrix and a linear, very tasty finale. Drink now.

Alberto Fiori
Provincia di Pavia
347 m.s.l.m.
2022
91
Red

Multifaceted and decidedly powerful on the nose it shows notes of plums, agapanthus, hyacinth, white musk and lemon peel. Full body, soft tannins of excellent quality and a linear and juicy finish with a pleasant taste freshness. Drink now.

Bruno Verdi
Buttafuoco dell'Oltrepò Pavese
Buttafuoco
2022
91
Red

Genuine with a pleasingly fresh sensory profile alternating notes of lavender, hibiscus and green tea leaves. Medium bodied, fine grain tannins and a tasty, graceful finish. Well made. Drink now.

Davide Calvi
Buttafuoco dell'Oltrepò Pavese
Don Angelo
2019
91
Red

Solid and vibrant on the nose showing notes of lavender, wild violets, plums, wild blackberries and white musk. Medium bodied, well trained tannins and a fresh, direct finale, quite Mediterranean. Drink now.

Quaquarini
Buttafuoco dell'Oltrepò Pavese
La Guasca
2019
91
Red

Very potent on the nose showing notes of black prunes, quinine, rhubarb, sour cherries, cloves and sandalwood. Full bodied, soft tannins and a gentle finale with a delicate, modern gloss. Drink now.

Conte Vistarino
Pinot Nero dell'Oltrepò Pavese
Bertone
2018
91
Red

Composed with optimum sensory precision showing notes of cherries, currants, raspberries and pomegranate. A lot of mixed citrus peel describes the secondary scene. Full bodied, well smoothed tannins and a juicy finale with pleasing distension. Drink now.

Tenuta Mazzolino
Pinot Nero dell'Oltrepò Pavese
Terrazze Alte
2020
91
Red

Cherries, raspberries, black cherries, juniper berries and black pepper. Medium to full bodied, slightly rigid tannins and a finale with good distension. An young project which will grow over time. Better from 2024.

Ca' del Gè
Bonarda dell'Oltrepò Pavese
La Fidela
2021
91
Red

Solid and very potent on the nose showing notes of wild strawberries, sour cherries, hot pebbles, plums, violets and gardenias. Full bodied, soft and compact in the sip with a structured, engaging closure. It is rich yet not excessively heavy, harmonic albeit hot in this voluminous vision. Drink now.

Frecciarossa
Pinot Nero dell'Oltrepò Pavese
Carillo
2022
90
Red

Fresh and balanced in the sensory profile showing notes of red flowers, currants, pomegranate, guaranà, karkadè and green tea leaves. Medium bodied, rounded tannins and a vibrant, juicy finale that demands a return to the glass. Well made. Drink now.

Vanzini
Provincia di Pavia
Kairos
2022
90
Red

Intriguing and decidedly floral, it alternates notes of rose petals, lemon blossom, wisteria, agapanthus and guarana. Medium body, soft tannins and a medium progression sweet finish. Drink now.

Cordero San Giorgio
Pinot Nero dell'Oltrepò Pavese
Partù
2021
90
Red

Dark notes of black cherries, Maraschino cherries and dried blueberries. Black pepper, cloves and black incense in the background. Full bodied on the palate, rustic tannins and a spicy finale. Drink now.

Montelio
Pinot Nero dell'Oltrepò Pavese
Neos
2021
90
Red

Juicy notes of raspberries, redcurrants and crunchy cherries invade the glass. Red flowers, rose petals, face powder and talcum in the background. Full bodied on the palate, pawing tannins and a citric finale.

Manuelina
Pinot Nero dell'Oltrepò Pavese
Solonero
2020
90
Red

Ripe fruits of the forest like blueberries and blackberries define the profile of this wine. Spices such as black pepper, green pepper and cardamom in the background. Full bodied on the palate, pawing tannins and a juicy finale.

Ca' di Frara
Pinot Nero dell'Oltrepò Pavese
Losana
2020
90
Red

Black prunes, ripe dates and blueberries describe the primary scene of this spicy Pinot Nero. In the background, violet, lavender and wild thyme. Full bodied on the palate, lively tannins and a slightly dry finale.

Conte Vistarino
Pinot Nero dell'Oltrepò Pavese
Pernice
2020
90
Red

Floral on the nose showing notes of orange and almond blossom but also white peaches and watermelon. Chopped celery and wild fennel in the background make the matrix quite particular and attractive. Full bodied on the palate, pawing tannins and a correct finale.

Vigne Olcru
Provincia di Pavia
Coppiere Nero
2019
90
Red

Complex and layered on the nose it shows notes of black plums, blueberries, coriander, white pepper, mixed red flowers and karkadè. Medium body, biting tannins and a very vibrant juicy finish. Drink now.

Vanzini
Barbera Oltrepò Pavese
La Desiderata
2022
90
Red

Black and blue fruits such as blackcurrants, wild blueberries and mulberries invade the primary scene. Burnt wood, gunshot powder and hot asphalt in the background. Medium to full bodied on the palate, rustic tannins and a fresh finish. Drink now.

Ca' Tessitori
Bonarda dell'Oltrepò Pavese
Sempà Frizzante
2022
90
Red

Plums, mixed flowers, pink grapefruit and karkadè describe the primary profile of this young Bonarda. Medium bodied, a biting structure with fresh, modern vision and a finale with pleasurable drinkability. Drink now.

Il Molino di Rovescala
Bonarda dell'Oltrepò Pavese
Frizzante
2022
90
Red

Fresh and floral in the primary profile showing notes of hyacinth, wild violet and guaranà. Medium to full bodied, really subtle bubbles and a tannic finale which complements Italian gastronomy. Drink now.

Cantine Vitea
Bonarda dell'Oltrepò Pavese
Historia
2021
90
Red

Black prunes, sweet almonds and dates describe the primary scene of this solid Bonarda. Full bodied, biting tannins and a savoury finale with splendid progression. Better from 2024.

Sartieri
Croatina Provincia di Pavia
Suit
2019
90
Red

Mixed flowers, black cherries, flint and graphite describe the main scene of this harmonic and balanced Croatina. Full body, fine-grained tannins and an essential finish in the sip. Good drinkability. Drink now.

Tosi
Provincia di Pavia
Vespolina
2018
90
Red

Pronounced and open in the main profile it shows notes of black plums, black tea leaves and dark chocolate. Full body, very smooth tannins and a graceful and well composed finish in progression. Vespolina 100%.

Ca' Tessitori
Provincia di Pavia
Rosso Borghesa
2021
90
Red

Solid and centered, it shows muscles and pulp with notes of black plums, blackberries, wild myrtle, sour cherries and lemongrass. Full body, well-smooth tannins and a pleasantly balanced finish. Drink now.

Montelio
Oltrepò Pavese
Meridie
2019
90
Red

Black prunes, white peaches and ripe strawberries inebriate the glass. In the secondary profile, sandalwood, liquorice stick and patchouli. Medium to full bodied on the palate, rustic tannins and an opulent finish.

Frecciarossa
Oltrepò Pavese
Anamari
2019
90
Red

Red orange juice and lime zest invade the primary scene. White peaches and coconut water in the secondary scene. Medium to full bodied on the palate, biting tannins and a finale with substance.

Poggio Alessi
Oltrepò Pavese
Fornace
2019
90
Red

Crunchy red apples, red prunes and blackcurrants invade the primary scene. In the secondary sphere, quinine, dried dates and chestnut honey. Full bodied on the palate, biting tannins and a tasty, inviting finale.

Monterucco
Buttafuoco dell'Oltrepò Pavese
San Luigi
2020
90
Red

Solid and compact showing notes of black prunes, blackberries, sandalwood, incense and cumin. Full bodied, biting tannins and an honest, genuine finale which distends well. Drink now.

Ca del Buttafuoco
Buttafuoco dell'Oltrepò Pavese
Buttafuoco dell'Oltrepò Pavese
2018
90
Red

Sweet strawberries, crunchy cherries and ripe sour cherries invade the primary scene. In the secondary profile, walnut husk, green almonds and split vines. Full bodied on the palate, well smoothed tannins and a juicy finale.

Giorgi
Buttafuoco dell'Oltrepò Pavese
Gerry Scotti '56
2018
90
Red

Citrusy on the nose with notes of red orange and pink grapefruit but also pressed red flowers. Spices such as cloves, cardamom and rue flowers in the background. Full bodied on the palate, soft tannins and a centred finale.

Monterucco
Sangue di Giuda dell'Oltrepò Pavese
Sangue di Giuda dell'Oltrepò Pavese
2022
90
Red

Strawberry grapes, wild strawberries and redcurrants inebriate the glass. Quinine and cola but also liquorice sticks in the background. Full bodied on the palate, smoothed tannins and a rounded finale.

Ca' del Gè
Pinot Nero dell'Oltrepò Pavese
Costa del Vento
2022
90
Red

Fresh and genuine showing notes of raspberries, currants, plums and hyacinth flowers. Medium bodied, soft tannins of optimum fine grain and a pleasantly juicy finish. Drink now.

Lefiole
Pinot Nero dell'Oltrepò Pavese
Alenè
2021
89
Red
Alessio Brandolini
Provincia di Pavia
Al Negrès
2021
89
Red
Dino Torti
Provincia di Pavia
Pinot Noir
2021
89
Red
Ca' del Gè
Pinot Nero dell'Oltrepò Pavese
Albaron
2020
89
Red
Ca' di Frara
Pinot Nero dell'Oltrepò Pavese
Mornico
2020
89
Red
Conte Vistarino
Pinot Nero dell'Oltrepò Pavese
Bertone
2020
89
Red
Lefiole
Pinot Nero dell'Oltrepò Pavese
Amadì
2020
89
Red
Cantine Cavallotti
Provincia di Pavia
Neròt Vintage
2019
89
Red
Calvi
Pinot Nero dell'Oltrepò Pavese
Marion
2018
89
Red
Fradè
Barbera Provincia di Pavia
Barbera
2021
89
Red
Isimbarda
Barbera Provincia di Pavia
Monplò
2021
89
Red
La Costaiola
Bonarda dell'Oltrepò Pavese
Giada Frizzante
2022
89
Red
Fradè
Bonarda dell'Oltrepò Pavese
Frizzante
2021
89
Red
Cantine Vitea
Bonarda dell'Oltrepò Pavese
Gallesio
2021
89
Red
Ca' Tessitori
Croatina Provincia di Pavia
Oltremodo Rifermentato
2021
89
Red
Alessio Brandolini
Provincia di Mantova
Il Beneficio
2019
89
Red
Giorgi
Buttafuoco dell'Oltrepò Pavese
Clilele
2019
89
Red
Quaquarini
Buttafuoco dell'Oltrepò Pavese
Vigna Pregana
2017
89
Red
Quaquarini
Sangue di Giuda dell'Oltrepò Pavese
Sangue di Giuda dell'Oltrepò Pavese
2022
89
Red
Calatroni
Sangue di Giuda dell'Oltrepò Pavese
Siliquastro
2021
89
Red
La Costaiola
Pinot Nero dell'Oltrepò Pavese
Bricca
2022
88
Red
Tosi
Provincia di Pavia
Sax
2021
88
Red
Cavallotti
Provincia di Pavia
Nerot
2021
88
Red
Finigeto
Pinot Nero dell'Oltrepò Pavese
Il Nirò
2020
88
Red
Il Poggio di Alessi
Pinot Nero dell'Oltrepò Pavese
Vigna Bricco Alessi
2019
88
Red
Vanzini
Bonarda dell'Oltrepò Pavese
Con Tatto Frizzante
2022
88
Red
La Costaiola
Croatina Provincia di Pavia
Due Draghi
2021
88
Red
Bruno Verdi
Oltrepò Pavese
Cavariola
2019
88
Red
Cantine Vitea
Buttafuoco dell'Oltrepò Pavese
Ca del Cervo
2019
88
Red
Cignoli
Buttafuoco dell'Oltrepò Pavese
Vigna Badalucca
2013
88
Red
Davide Calvi
Buttafuoco dell'Oltrepò Pavese
Vigna Montarzolo
2018
88
Red
La Genisia
Pinot Nero dell'Oltrepò Pavese
Pinot Nero
2022
87
Red
Bruno Verdi
Barbera Oltrepò Pavese
Campo del Marrone
2021
87
Red
Il Molino di Rovescala
Bonarda dell'Oltrepò Pavese
Povrömme
2021
87
Red
Alessio Brandolini
Croatina Provincia di Pavia
Il Soffio
2022
87
Red
Ca' di Frara
Oltrepò Pavese
Il Frater
2020
87
Red
Giorgi
Buttafuoco dell'Oltrepò Pavese
Vigna Casa Corno
2019
87
Red
Ca' Tessitori
Barbera Provincia di Pavia
Marona
2020
86
Red
Sartieri
Barbera Provincia di Pavia
Tuxedo
2017
86
Red
Monterucco
Bonarda dell'Oltrepò Pavese
Vigna Il Modello Frizzante
2022
85
Red
White Wines
Producer
Denomination
Wine
Vintage
Score
Type
Tenuta Mazzolino
Chardonnay Provincia di Pavia
Blanc
2021
93
White
Isimbarda
Riesling Oltrepò Pavese Superiore
Vigna Martina
2022
92
White

Precise and essential on the nose showing notes of rose petals, hawthorn, linden, lemon juice, cut grass and magnolias. Full bodied, a decided structure with optimum volume and an intact finale, sunny, decidedly Mediterranean and beautiful. Drink now.

Finigeto
Riesling Oltrepò Pavese
Lo Spavaldo
2020
92
White

Scents of wild strawberries, nectarines and walnut husk. Cut green apples and green mandarins in the background. Medium bodied on the palate, sharp acid and a juicy finale.

Dino Torti
Pinot Nero dell'Oltrepò Pavese
Pinot Nero (in bianco)
2021
92
White

Cut yellow apples, yellow kiwis and lime juice invade the primary scene. Secondarily, almond blossom and pink pepper. Medium bodied on the palate, cohesive acidity and a juicy, savoury finale.

Finigeto
Riesling Oltrepò Pavese
Lo Spavaldo
2022
91
White

Williams pears, chopped cedar, lime zest and grapefruit juice invade the primary scene. In the secondary profile almond blossom, cherry blossom and flowering jasmine. Medium bodied on the palate, tense acidity and a luminous finish.

Isimbarda
Riesling Oltrepò Pavese
Le Fleur
2021
91
White

Ripe medlars and ginger juice in the primary profile. Liquorice stick, helichrysum flowers and toasted almonds in the background. Medium bodied on the palate, creamy acidity and a finale with likeable persistency.

Tosi
Riesling Provincia di Pavia
Marie
2021
91
White

Yellow peaches, yellow plums and walnut hulls in the main scene. Secondly, acacia honey, caramelized orange peel and sweet almonds. On the palate, medium body, lactic acidity and a savory finish.

Ca' di Frara
Riesling Oltrepò Pavese
Oliva
2021
91
White

Scents of green kiwi, cut green apple and chopped celery in primis. Nutmeg, Macademia nuts and cut grass in the background. Tense acidity which gives great impact in the sip and a finale which needs time to distend. Better from 2025.

Alessio Brandolini
Riesling Provincia di Pavia
I Pra
2021
91
White

Rich and pronounced in the primary profile showing notes of yellow peaches, ginger, mango, papaya and pineapple. Full bodied, a well projected polyphenolic structure and a a finale with solid persistency. Space to grow here but already remarkable in character. Drink now.

Sartieri
Riesling Provincia di Pavia
Zefir
2021
91
White

Intriguing and of excellent sensory precision, it shows notes of lemon flowers, wisteria, orange, almonds and ginger. Medium-full body, vibrant and decisive in the sip, it closes harmoniously and balanced. Well done. Drink now or get old.

Manuelina
Riesling Oltrepò Pavese
Filare 52
2021
91
White

Rich in material showing traces of a selection of pastries mixed with hints of chamomile and helichrysum. Medium to full bodied, a harmonic, tasty structure and a linear finale of very pleasant gustatory equilibrium. Drink now.

Finigeto
Chardonnay Provincia di Pavia
Il Fermo
2022
91
White

On the nose rustic hints of pears, cut green apples and broken stalk. In the background, green tea, grapefruit juice and wild lemongrass. On the palate, medium body, clear acidity and a savory finish.

Vanzini
Pinot Nero dell'Oltrepò Pavese
Pinot Nero (in bianco)
2022
91
White

Fresh and pleasing in the sensory profile alternating notes of green apples, mixed white flowers and wild thyme. Pears and melon describe the secondary scene. Full bodied, subtle bubbles and a finale of luminous character. Drink now.

La Genisia
Riesling Oltrepò Pavese
Riesling Oltrepò Pavese
2022
90
White

Mixed tea leaves, geraniums, incense and crushed stone describe the primary scene of this young Riesling made in Oltrepò. Medium to full bodied, savoury in the sip showing a closure with fresh, modern vision. Drink now.

Bruno Verdi
Riesling Oltrepò Pavese
Vigna Costa
2021
90
White

Slightly 'rustic' in the primary profile showing notes of lemon peel, flint, ginger and patchouli. Medium bodied, a well smoothed, tasty structure and graceful finish which demands a return to the glass. Drink now.

Rebollini
Riesling Oltrepò Pavese
Renio
2021
90
White

On the nose scents of pears, cut yellow apples and split vines. Toasted dried fruits, Macadamia nuts and bread crust in the background. Medium bodied on the palate, well balanced acidity and a decisive, savoury finale.

Fradè
Provincia di Pavia
Fagòt
2021
90
White

Composed and with good sensorial precision, it alternates notes of white peaches, noble hydrocarbon, almond flowers and jasmine. Medium-full body, juicy and centered on the sip, it closes with excellent persistence. Drink now.

Vanzini
Provincia di Pavia
Assedio
0
90
White

Radiant and essential in the sensory profile it shows notes of almond blossom, acacia, hawthorn and magnolias. Full body, harmonious and balanced structure and a composed finish of remarkable elegance. Drink now.

Fradè
Sauvignon Provincia di Pavia
Sauvignon
2021
90
White

Peaches, nectarines, sweet apricots and wild strawberries inebriate the glass. In the background, jasmine flowers, black tea and vanilla pods. On the palate, medium body, well balanced acidity with a taut finish.

Vanzini
Pinot Grigio Oltrepò Pavese
Pinot Grigio
2022
90
White

Wild strawberries, raspberries and nectarines inebriate the glass. Secondarily, rose petals, white flowers and face powder. Medium bodied on the palate, rustic acidity and a luminous finale.

Lefiole
Oltrepò Pavese
Elivià 
2021
90
White

Fresh and authentic showing notes of lemon blossom, jasmine, green tea leaves and lime. A lot of bergamot describes the secondary scene augmenting the Mediterranean character. Medium bodied, a harmonic structure and a tasty finish with pleasurable distension. Drink now.

Tenuta Mazzolino
Chardonnay Provincia di Pavia
Camarà
2022
90
White

Fresh and bright in the main profile it shows notes of lemons, elderberry and linden. The background is decidedly reminiscent of floral beauty. Medium body, tasty structure and a well vertical finish. Drink now.

Ca' del Gè
Riesling Oltrepò Pavese
Filagn Long
2021
90
White

Open and dynamic in the primary profile showing notes of white peaches, noble hydrocarbons, magnolia flowers and gardenias. Full bodied, a soft, enveloping structure and a finale rich in material with a pleasurable closure. Drink now.

Ca' del Gè
Riesling Oltrepò Pavese
Il Marinoni
2021
89
White
La Costaiola
Provincia di Pavia
Phisikos
2022
89
White
La Genisia
Chardonnay Oltrepò Pavese
Chardonnay
2022
89
White
Ca' di Frara
Pinot Grigio Oltrepò Pavese
Pinot Grigio
2021
89
White
Ca' del Gè
Riesling Oltrepò Pavese
Briná
2022
89
White
Monterucco
Croatina Provincia di Pavia
Valle Cima
2021
88
White
Vanzini
Riesling Oltrepò Pavese
Riesling Oltrepò Pavese
2022
88
White
Calatroni
Riesling Oltrepò Pavese
Campo Dottore
2022
88
White
Giorgi
Riesling Oltrepò Pavese
Il Bandito
2022
88
White
Alberto Fiori
Riesling Oltrepò Pavese
Crinale di Levante
2021
88
White
Calatroni
Riesling Oltrepò Pavese
Campo Dottore Riserva
2019
88
White
Alberto Fiori
Provincia di Pavia
347 m.s.l.m. Bianco
2022
88
White
Il Molino di Rovescala
Oltrepò Pavese
Madone
2022
88
White
Finigeto
Oltrepò Pavese
Il Caroaldo
2021
88
White
Molino di Rovescala
Riesling Oltrepò Pavese
Felice
2022
87
White
Conte Vistarino
Riesling Oltrepò Pavese
Ries
2022
87
White
Frecciarossa
Riesling Oltrepò Pavese
Gli Orti
2021
87
White
Alessio Brandolini
Provincia di Pavia
Il Bardughino
2022
87
White
Cantine Vitea
Oltrepò Pavese
San Carlo
2020
87
White
Cantine Vitea
Provincia di Pavia
Alba
2022
87
White
Sparkling Wines
Producer
Denomination
Wine
Vintage
Score
Type
Tenuta Mazzolino
Oltrepò Pavese Metodo Classico
Blanc de Blanc
2019
95
Sparkling

Precise and essential in the primary profile showing complex notes of linden, lemons, pink grapefruit, pomegranate, sandalwood, patchouli, jasmine and hawthorn. Full bodied, a soft structure of great finesse and an iconic, graceful finale, decidedly noble and persuasive. One of the best expressions of Metodo Classico produced in Oltrepò Pavese. Drink now or hold.

Ca' di Frara
Oltrepò Pavese Metodo Classico
Oltre il Classico T4 Pas Dosé
0
93
Sparkling

Classic with regal style showing notes of mixed white flowers, jasmine, acacia and gorse. Full bodied, very fine bubbles of splendid grace and an exciting finale, honest and gentle in the sip. One of the best Metodo Classico made in Oltrepò.

Vigne Olcru
Vino Spumante di Qualità Metodo Classico
Verve Pas Dosé
2017
93
Sparkling

It shines in the glass with precise and vibrant notes that recall the elegance of white flowers mixed with the complexity of hay, nutmeg, helichrysum, jasmine and broom. Full body, well-made bubbles and a finish of excellent grip and tension. Beautiful, authentic and truly joyful. Drink now.

Conte Vistarino
Oltrepò Pavese Metodo Classico
1865 Pas Dosè
2016
93
Sparkling

Very fresh and agile in the glass moving with grace and lightness with terse notes of hawthorn, magnolias, mandarin blossom, lime and citronella. Talcum and chalk describe the secondary scene. Medium to full bodied, luminous and essential in the tasting showing a pleasurable, three-dimensional distension, really remarkable. Drink now.

Rossetti & Scrivani
Vino Spumante di Qualità Metodo Classico
Emablema Rosé Brut
0
92
Sparkling

Wild strawberries, magnolia and gardenia flowers describe the main profile of this Classic Method made in Oltrepò Pavese. Medium-full body, excellent quality bubbles and a decidedly biting and characterful polyphenolic finish. How beautiful! Drink now.

La Costaiola
Vino Spumante di Qualità Metodo Classico
Novè Rosé Brut
0
92
Sparkling

Lemons, face powder, elderflower and wisteria form the first sensory image of this young Metodo Classico made in Oltrepò Pavese. Full body, very fine bubbles and a graceful finish of splendid taste quality. Drink now.

Vanzini
Vino Spumante di Qualità
Moscato Dolce
0
92
Sparkling

Precise and essential in the sensory profile, it shows notes of hawthorn, wisteria, linden, jasmine, acacia flowers and mandarin. Full body, lively and tidy bubbles and a finish that stretches well thanks to composed acidity and natural relaxation. Drink now.

Ca' Tessitori
Oltrepò Pavese Metodo Classico
LB9 Pas Dosé
0
92
Sparkling

Rich in material and structure alternating notes of wild strawberries, crushed stone, musk, gorse and flowering jasmine. Full bodied, a tense, harmonic structure and a finale of optimum dynamicity and precision of execution. Drink now.

Castello di Cigognola
Vino Spumante di Qualità Metodo Classico
Moratti Cuvée More Pas Dosé
0
92
Sparkling

Intriguing and complex on the nose, it shows notes of mixed white flowers, cedar pieces, elderflower, vetiver and flint. A lot of graphite dominates the well-made secondary scene. Full body, exuberant bubbles and a finish of tense and engaging freshness. Well done. Drink now.

Bruno Verdi
Oltrepò Pavese Metodo Classico
Vergomberra Pas Dosé
2019
92
Sparkling

On the nose notes of white flowers and Tahitian gardenias. Salted caramel, toasted peanuts and guaranà in the background. Medium bodied on the palate, vibrant acidity, lively bubbles and a juicy, flavourful finale.

Ca' del Gè
Oltrepò Pavese Metodo Classico
Millesimato 2017 Pas Dosé
2017
92
Sparkling

Very elegant and refined showing notes of rose petals, hawthorn, linden, almonds and face powder. In the background the pleasantness of magnolia blends with hints of boxwood and green tea leaves. Full bodied, a harmonic, balanced structure and a regal finale of remarkable grace. Drink now.

Giorgi – Gerry Scotti
Oltrepò Pavese Metodo Classico
Gerry Extra Brut
0
92
Sparkling

Potent and layered showing notes of gorse, chamomile, sandalwood, yellow peaches, mango and pink pepper. Full bodied, subtle bubbles, perfectly integrated and a composed finale with great personality which shows muscle and tension without heaviness. Chapeau!

Monterucco
Vino Spumante di Qualità Metodo Classico
Nature Extra Brut
2018
92
Sparkling

Elegant and persuasive on the nose it shows notes of white flowers and medicinal herbs. The Mediterranean imprint is confirmed by the presence of thyme, marjoram, oregano and basil in the matrix. Full body, structure with excellent personality and a savory finish that calls for a return to the glass. Drink now.

Sartieri
Oltrepò Pavese Metodo Classico
Première Brut
0
92
Sparkling

Intact and composed showing notes of mixed white flowers, jasmine, hawthorn, linden, wisteria and samphire. Medium to full bodied, very elegant bubbles and a composed finale of remarkable elegance. Drink now or hold.

Calatroni
Vino Spumante di Qualità Metodo Classico
Pinot 64 Brut
2019
92
Sparkling

Rich and well slender in the main matrix it shows notes of sandalwood, patchouli and incense. White pepper and crumbled stone describe the secondary scene. Full body, perfectly blended noble bubbles and a finish of commendable beauty. Drink now.

Ca' del Gè
Oltrepò Pavese Metodo Classico
Brut Millesimato
2016
92
Sparkling

Precise and very elegant in the sensory profile showing notes of white flowers, magnolias, gardenias, talcum, elderflowers, cut grass and chamomile. Medium to full bodied, a perfectly mature, compact structure and a noble, essential finale. Drink now or hold.

Ca' del Gè
Oltrepò Pavese Metodo Classico
Millesimato Riserva 168 Mesi
2005
92
Sparkling

Serious and structured in the sensory profile showing notes of gorse, chamomile, helichrysum, sandalwood, patchouli and bread crust. The Mediterranenan profile is reminiscent of wild thyme and citronella. Full bodied, bubbles of optimum craftsmanship and a solid, vibrant finale with great depth. Drink now.

Finigeto
Oltrepò Pavese Metodo Classico
2005 Cruasé Extra Brut Rosé
2020
91
Sparkling

Precise and essential on the nose showing notes of redcurrants, pomegranate and a lot of white flowers. Full bodied, bubbles well integrated in the matrix and a lively, tasty finale. Drink now.

Sartieri
Oltrepò Pavese Metodo Classico
Allure Rosè Brut
0
91
Sparkling

Decisive and structured in the sensory matrix showing notes of lemon blossom, wisteria, guaranà, mixed tea leaves and mandarin juice. Full bodied, a harmonic, balanced structure and an elegant finale with good distension. Drink now.

La Genisia
Oltrepò Pavese Metodo Classico
Rosé Brut
0
91
Sparkling

Wild strawberries, white currants and chopped cedar invade the primary scene. Bread crust, citrus marmalade and yellow flowers such as gorse in the background. Medium bodied on the palate, cohesive acidity and a radiant finale.

Tenuta Mazzolino
Oltrepò Pavese Metodo Classico
Cruasé Rosé Brut
2018
91
Sparkling

Intriguing on the nose showing notes of annurca apples and a lot of wild strawberries which blend with hints of iodine and dried cherries. Amber and linden in the background augment the complexity. Medium bodied on the palate, exuberant bubbles and a juicy finale.

Finigeto
Oltrepò Pavese Metodo Classico
2005 Pas Dosé
2020
91
Sparkling

Citrusy on the nose showing notes of lime, pink grapefruit and chopped cedar. Salted almonds and pistacchio nuts in the background. Medium bodied on the palate, lively bubbles and a vertical finale.

La Genisia
Oltrepò Pavese Metodo Classico
110 Nature Pas Dosé
2019
91
Sparkling

Caramelised orange peel, candied ginger and lime zest invade the primary scene. Secondarily, acacia honey, amber and patchouli. Medium bodied on the palate, savoury acidity and a simple but bright finish.

Tosi
Oltrepò Pavese Metodo Classico
Nirfea Pas Dosé
2019
91
Sparkling

Lime zest, grapefruit juice and chopped ginger emerge from the glass. Orange blossom and Tahitian gardenias in the background. Medium bodied, rustic bubbles, soft acidity and a simple but luminous finale.

Calatroni
Oltrepò Pavese Metodo Classico
Riva Rinetti Pas Dosé
2018
91
Sparkling

Lime juice and pink grapefruit invade the glass. Hot asphalt and gunshot powder in the background. Medium bodied on the palate, very cohesive acidity and a crunchy finale.

Bertè & Cordini
Oltrepò Pavese Metodo Classico
Cuvée della Casa Extra Brut
0
91
Sparkling

Solid and centred showing notes of geraniums, gorse, coriander and wild thyme. Full bodied, rustic and vibrant with a structured closure with polyphenolic tension. Drink now.

Calatroni
Oltrepò Pavese Metodo Classico
Poggio dei Duca Extra Brut
2018
91
Sparkling

Sweet in the primary profile showing notes of white flowers, boxwood, bay leaves, green tea leaves and vetiver. Full bodied, bubbles well integrated in the matrix and a polyhedric finish which veers in different directions on the palate. Drink now.

Isimbarda
Oltrepò Pavese Metodo Classico
Blanc de Noir Brut
0
91
Sparkling

Fresh and vibrant on the nose showing notes of mixed flowers, green apples, eucalyptus, cool mint and cut grass. Full bodied, solid bubbles and an honest, terse finale which is very involving in the sip. Drink now.

Isimbarda
Oltrepò Pavese Metodo Classico
Première Cuvée Brut
0
91
Sparkling

Solid and complex showing good sensory sweetness that alternates notes of split vines, jasmine, mandarin peel and pink grapefruit. Full bodied, exuberant bubbles and a precise finale with a pleasing flavour. Drink now.

Finigeto
Oltrepò Pavese Metodo Classico
2005 Brut
2020
91
Sparkling

Fresh and graceful in the glass showing notes of elderflower, hawthorn, linden, magnolia and acacia. Lemon blossom describes the secondary scene. Medium to full bodied, subtle bubbles and a finale of medium smoothness. Drink now.

Ca' del Gè
Oltrepò Pavese Metodo Classico
Millesimato 2017 Brut
2017
91
Sparkling

Floral on the nose with scents of gardenias and gorse in flower which associate themselves with notes of fruits of the forest such as white currants and wild strawberries. Medium bodied on the palate, lively bubbles and a finale which remains tense and vibrant.

Vanzini
Vino Spumante di Qualità
Extra Dry
0
90
Sparkling

Fresh and pleasant to the nose reminiscent of talc, crumbled chalk, elderflower and hawthorn. Medium-full body, well-crafted bubbles and a lightly sweet, composed and dynamic finish. Drink now.

Vigne Olcru
Vino Spumante di Qualità Metodo Classico
Victoria Rosato Pas Dosé
2019
90
Sparkling
Isimbarda
Oltrepò Pavese Metodo Classico
Cruasé Rosé Brut
0
90
Sparkling

Potent and decisive in the primary matrix showing notes of apricots, mixed peaches, orange juice and coriander. Full bodied, a good, fatty structure and an honest, direct finale, engaging from the start. Drink now.

Rossetti & Scrivani
Vino Spumante di Qualità Metodo Classico
Rosé de Noir Brut
0
90
Sparkling

Slightly shy, the nose shows notes of geraniums, hawthorn, mandarin flowers and coriander. Medium-full body, good volume structure and a fresh and balanced finish that closes with a subtle lovable presence. Drink now.

Manuelina
Oltrepò Pavese Metodo Classico
145 Rosé Brut
2018
90
Sparkling

Lemon zest, chopped cedar and chopped ginger inebriate the glass. Sweet almonds and sweet caramel in the background. Medium bodied on the palate, subtle bubbles and a savoury, concrete finish.

Giorgi
Vino Spumante di Qualità Metodo Classico
Top Zero Pas Dosé
0
90
Sparkling

Composed and persuasive, it shows notes of face powder, crumbled stone, cut grass, walnut hull and green tea leaves. Medium-full body, harmonic and balanced structure and a finish with a remarkable grip and bite. Drink now.

Rebollini
Oltrepò Pavese Metodo Classico
Pas Dosé
2018
90
Sparkling

Yellow peaches, ripe medlars and yellow kiwi invade the glass. Amber, acacia honey and brown sugar in the background. Medium bodied on the palate, tasty acidity and an enveloping finale.

Giorgi
Vino Spumante di Qualità Metodo Classico
Lodola Brut
0
90
Sparkling

Fresh and with good sensory energy, it recalls cut grass, wild thyme, lemongrass, vetiver and green tea leaves. Full body, harmonious and balanced structure and a finish with a pleasant savory closure. Drink now.

La Costaiola
Vino Spumante di Qualità Metodo Classico
Novè Brut
0
90
Sparkling

Precise and essential to the nose, it shows notes of hawthorn, linden, jasmine, talc and green apples. Full body, soft and well enveloping structure in the sip and a tasty finish of pleasant relaxation. Drink now.

Monterucco
Oltrepò Pavese Metodo Classico
Classese Brut
2018
90
Sparkling

Open and direct on the nose showing notes of yellow peaches, turmeric and chopped ginger. Saffron and gorse describe the secondary scene. Full bodied, good quality structure and a savoury finale. Drink now.

Giorgi
Oltrepò Pavese Metodo Classico
1870 Brut
2018
90
Sparkling

Marked and decisive in the sensory profile giving tropical notes united with important oxidative nuances. Medium to full bodied, a savoury, linear structure and a pleasantly 'rustic' finale. Drink now.

Fradè
Chardonnay Vino Spumante
Nel Mentre Brut
0
89
Sparkling
Cantine Vitea
Vino Spumante
Flora Rosè Brut
0
89
Sparkling
Vanzini
Vino Spumante di Qualità
Rosato Extra Dry
0
89
Sparkling
Calatroni
Oltrepò Pavese Metodo Classico
Cuvée 2016 Rosato Pas Dosé
2016
89
Sparkling
Calatroni
Oltrepò Pavese Metodo Classico
Norema Rosato Extra Brut
2020
89
Sparkling
Cantine Cavallotti
Oltrepò Pavese Metodo Classico
La Bolla Rosé Cruasé Brut
2018
89
Sparkling
Isimbarda
Oltrepò Pavese Metodo Classico
Sniper Pas Dosé
0
89
Sparkling
Alessio Brandolini
Vino Spumante di Qualità Metodo Classico
I Ger Pas Dosé
0
89
Sparkling
Frecciarossa
Vino Spumante di Qualità Metodo Classico
Extra Brut
2020
89
Sparkling
La Genisia
Oltrepò Pavese Metodo Classico
Brut
0
89
Sparkling
Vanzini
Oltrepò Pavese Metodo Classico
Aiace Brut
0
89
Sparkling
Giorgi
Vino Spumante di Qualità Metodo Classico
Gianfranco Giorgi Brut
0
89
Sparkling
Rossetti & Scrivani
Vino Spumante di Qualità Metodo Classico
Blanc de Noir Brut
0
89
Sparkling
Rossetti & Scrivani
Vino Spumante di Qualità Metodo Classico
Emblema Brut
0
89
Sparkling
La Costaiola
Provincia di Pavia
Phisikos Rifermentato
2022
88
Sparkling
Bertè & Cordini
Pinot Nero dell'Oltrepò Pavese
Spumante Pinot Nero Brut
0
88
Sparkling
Losito e Guarini
Pinot Nero dell'Oltrepò Pavese
Le Bollè Extra Brut
0
88
Sparkling
Dino Torti
Vino Spumante Rosato
Casaleggio Rosè Extry Dry
0
88
Sparkling
Bertè & Cordini
Oltrepò Pavese Metodo Classico
Cruasè Rosè Extra Brut
0
88
Sparkling
Conte Vistarino
Oltrepò Pavese Metodo Classico
Saignee della Rocca Rosato Extra Brut
0
88
Sparkling
Rebollini
Oltrepò Pavese Metodo Classico
Cruasé Rosé Brut
2018
88
Sparkling
Quaquarini
Oltrepò Pavese Metodo Classico
Cruasé Rosé Brut
2017
88
Sparkling
Ca' Tessitori
Oltrepò Pavese Metodo Classico
M.V. Extra Brut
2018
88
Sparkling
Alberto Fiori
Vino Spumante di Qualità Metodo Classico
Le Stelle Extra Brut
2018
88
Sparkling
Castello di Cigognola
Vino Spumante di Qualità Metodo Classico
Moratti Cuvee More Brut
0
88
Sparkling
Cantine Cavallotti
Oltrepò Pavese Metodo Classico
La Bolla Blanc de Noir Brut
2018
88
Sparkling
Quaquarini
Oltrepò Pavese Metodo Classico
Classese Brut
2015
88
Sparkling
Alessio Brandolini
Oltrepò Pavese Metodo Classico
Note D'Agosto Rosè Extra Brut
0
87
Sparkling
Alessio Brandolini
Oltrepò Pavese Metodo Classico
Luogo d'Agosto Extra Brut
0
87
Sparkling
Rose Wines
Producer
Denomination
Wine
Vintage
Score
Type
Vanzini
Oltrepò Pavese
Pianeta Rosa Rosato Frizzante
2022
88
Rose
Sweet Wines
Producer
Denomination
Wine
Vintage
Score
Type
Finigeto
Vino Liquoroso Aromatizzato
Il Chinaldo
0
89
Sweet
Vanzini
Moscato Provincia di Pavia
Theo
2022
89
Sweet
Finigeto
Moscato Provincia di Pavia
La Beatrice
2022
88
Sweet
Poggio Alessi
Moscato Provincia di Pavia
Il Volpara
2022
88
Sweet