Prima Gioia is a Sparkling Wine designed at the age of 23.
It is called Prima Gioia because it is the first gem by Giovanni Piccirillo conceived and developed during the experimental degree thesis at the University of Viticulture and Oenology of Avellino.
Produced from Pallagrello Bianco grapes, Prima Gioia is a Millesimato that makes precision of execution and vibrant freshness its main weapons.
In the Medio Alto Casertano, in a small fraction of the municipality of Caiazzo, in San Giovanni e Paolo to be precise, Giovanni Piccirillo is putting on paper the great theoretical and practical knowledge acquired in recent years.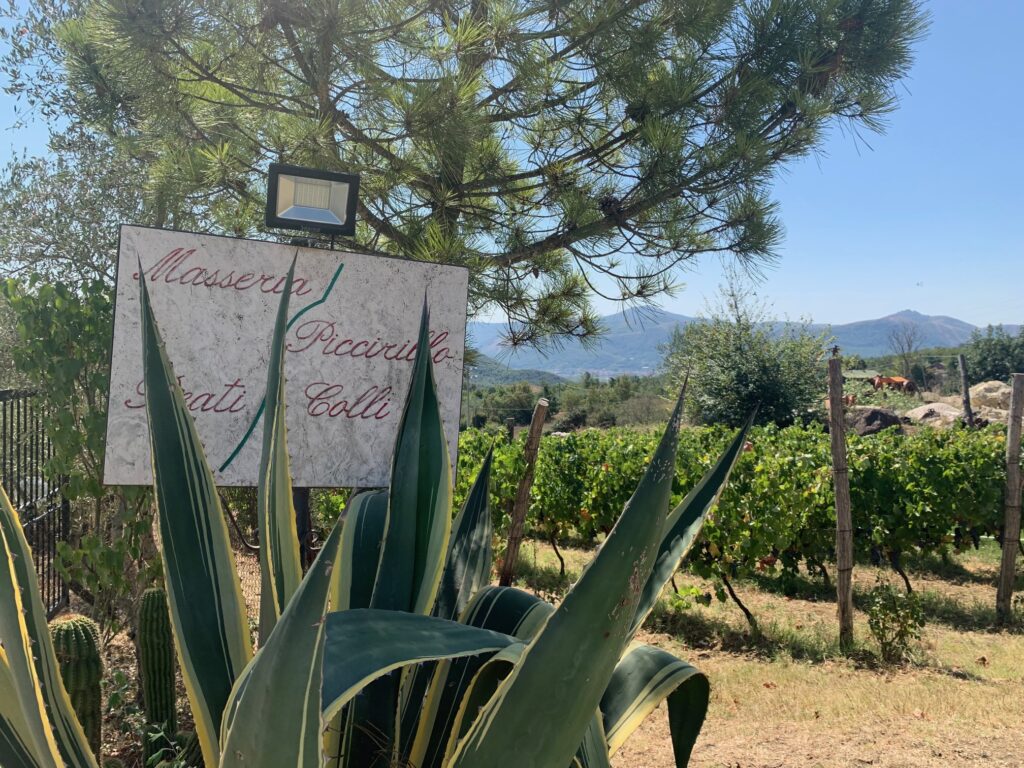 Graduated from Avellino, Giovanni Piccirillo completed his training in the world of wine with the two-year specialist course in Bordeaux before embarking on an ascending path that led him to be first Maître de Chai in Bordeaux at Château Haut and then technical director in Canada at Domaine St- Jacques Montréal.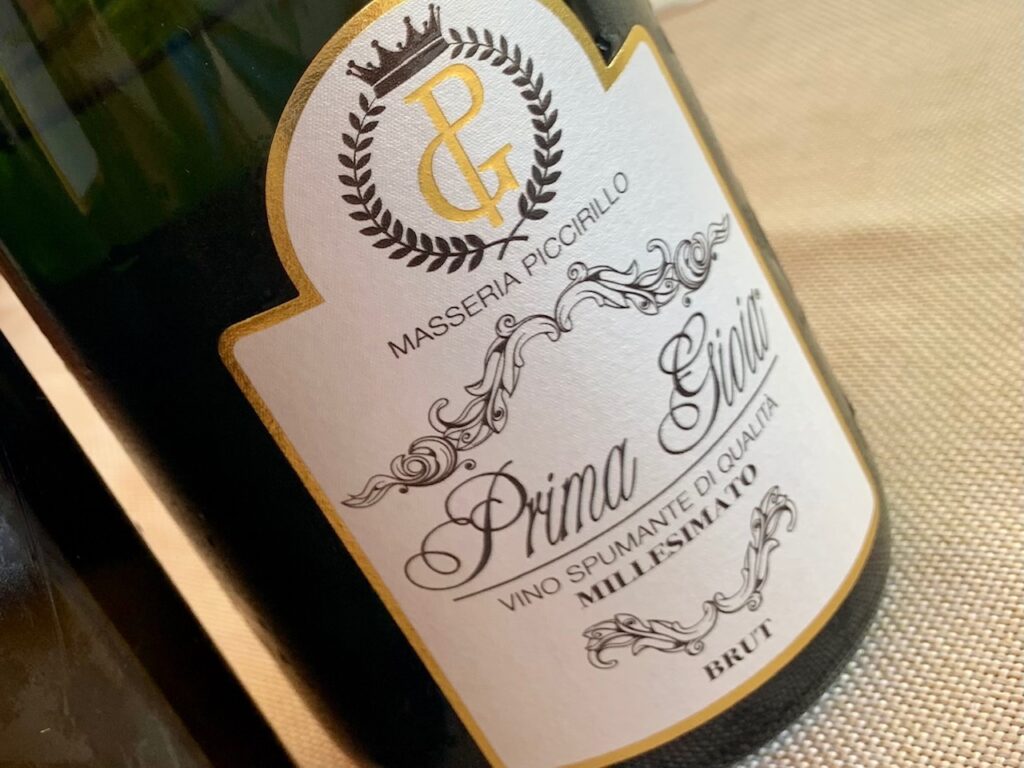 In the small, decidedly artisanal vault, Giovanni produces Prima Gioia starting from a more or less clean sparkling base according to the different vintages. The second fermentation takes place thanks to the addition of yeasts and sugars as for all the Classic Methods. It remains for 18 months on the lees before disgorging.
We have tasted 3 vintages of Prima Gioia so far and the vintage on the market 2019 is undoubtedly the best ever in terms of character and gustatory persistence.
Below are the comments of the wines tasted:
---
Masseria Piccirillo Vino Spumante di Qualità Metodo Classico Millesimato Brut 2017. Fresh and harmonious, it shows hints of lime blossom, geraniums, lime juice, toasted hazelnuts and salted caramel. On the palate it shows a medium body, a fresh and engaging flavor and a finish of good setting. Drink now. 92
Masseria Piccirillo Vino Spumante di Qualità Metodo Classico Prima Gioia Millesimato Brut 2018. The first quality sensory profile of this Pallagrello Bianco produced with the Classic Method and long aging on the lees is intense and fragrant. The main scents describe the matrix in the grace of magnolia, hawthorn, elder, orange blossom and cedar. In the background the notes of bread crust and white pepper blend with rosemary and describe the secondary profile. Full body, fine and elegant bubble that tickles the palate during the tasting and a brilliant finish that enhances and encourages the return to the glass. A pleasant surprise. Drink now or hold. 92
Masseria Piccirillo Vino Spumante di Qualità Metodo Classico Prima Gioia Millesimato Pas Dosè 2019. Brilliant and of incredible sensorial precision and painstaking design, this Millesimato Quality Sparkling Wine shows in the 2019 vintage a complexity of a select few. The hints of lime, calendula, wild thyme, avocado, pink pepper and white musk blend perfectly with each other, creating a deep and exciting matrix. Medium-full body, very thin bubble that tiptoes into the sip and a finish of incredible linearity, deep and splendid slender shape. Giovanni Piccirillo reaches full maturity and produces one of the best bubbles produced in Southern Italy. Drink now. 93